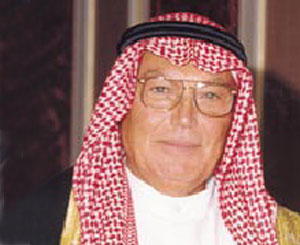 Isam Khairy Kabbani
Honorary Chairman
While many companies have their eyes only on profits, Saudi Arabian entrepreneur Isam Khairi Kabbani (IKK), Chairman of IKK Group of  Companies, has a more enlightened attitude "Hire Well, train well, pay well, and treat well" is the ethics that lies at the heart of IKK Group success.
IKK, the son of a doctor practicing in Mecca, was not born in a business environment. After graduating with an MA in Economics and International Relations from Columbia University in New York, he spent 12 years working for the Saudi Government as a head of Economics Department at the Ministry of Petroleum and Mineral Resources, then Chief Economist in OPEC and later as Governor of Saudi Arabia to OPEC. In 1970, IKK resigned to start a long story of challenge, success and opportunity by establishing his own company.
The seed of the IKK Group was sown in the late 1960′s when NEPRO Factory for PVC pipes was established as the first of its kind in the Middle East, then National Marketing followed to market NEPRO products and imports the fittings and accessories without which PVC Pipes cannot be sold. Later on Kabbani Construction Group (KCG) was established to be the contracting vehicle of the IKK Group. It became one of the largest and oldest diversified business institutions in Saudi Arabia.
Today the IKK Group is solid and diversified both in terms of products and geography. The Group is composed of 60 companies with 200 branches spread over 13 countries employing 12,000 employees.
"A global network gives the group a solid foundation for global customer intelligence management, which ultimately benefits all our clients.
For any business, you require four things to succeed. First, you need a product whether it's industrial, trading or a service. Secondly, you need a market for that product. Thirdly, you need a capital and lastly, you need management. The most important is management; that is why we recruit well, train well, pay well and treat well.
The IKK Group is above all else a cohesive family unit and each and every member of the Group contributes to its success. We are part of the Saudi economy and put into it as much as we receive from it"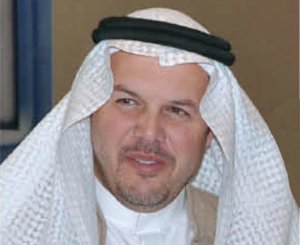 Hassan Isam Alkabbani
Chairman
Isam the man, Hassan the son, and hopefully with God's will and help, He will be able to continue his father's legacy.
Mr. Hassan, was born in Vienna, Austria but was raised in Saudi Arabia till the age of 12. From 12 to 18, he was in  a boarding school in Switzerland, and from 18 to 25 in universities in the USA.
He started at IKK Group in 1992 as the Business Development Manager for BMC and Unitech. In 1998, He was assigned  the post of Director of Administration and Credit Control for the entire IKK Group. After a year, he was promoted to be the Vice Chairman of the IKK Group. In 2011, he became the Acting Chairman of the Group.
Mr. Hassan, believes that to succeed, first, you need hard work and focus, and second, you need something that some people call it luck, while others call it being at the right time and place, but Mr. Hassan calls it "Towfeek" (blessing) from God.